Core Elements of Antibiotic Stewardship
CDC's Core Elements of Antibiotic Stewardship offer providers and facilities a set of key principles to guide efforts to improve antibiotic use and thus advance patient safety and improve outcomes. These frameworks complement existing guidelines and standards from key healthcare partner organizations, including the Infectious Diseases Society of America, the Society for Healthcare Epidemiology of America, the American Society of Health System Pharmacists, the Society of Infectious Diseases Pharmacists, and The Joint Commission.
CDC Antibiotic Stewardship Program Toolkits
U.S. Antibiotic Awareness Week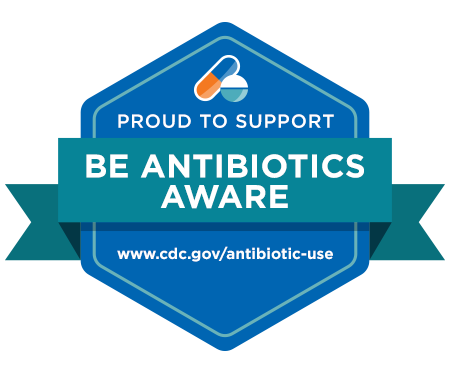 USAAW is an annual observance that raises awareness of the threat of antibiotic resistance and the importance of appropriate antibiotic use.
More Information and Resources
Resources for Healthcare Professionals
About Antibiotic Resistance