Diabetes is serious, controllable and preventable.
In 2015, Mississippi ranked first in the nation for overall diabetes prevalence, with over 333,026 adult Mississippians living with diabetes (over 14.7% of the adult population).
Diabetes accounted for 1,091 deaths in Mississippi in 2015. In addition, many more Mississippians live with the complications of type 2 diabetes, including lower extremity amputations, end stage renal disease, blindness, loss of protective sensation, heart disease and premature death.
Diabetes is preventable. Learn more below about your risk for developing type 2 diabetes and the small steps you can take to delay or prevent the disease and live a longer, healthier life.
About Type 2 Diabetes
Percentage of adults
diagnosed with diabetes,
2011 (CDC)
Interactive Map
What is Type 2 Diabetes?
Diabetes is an incurable disease that affects the way the body uses food. Diabetes causes glucose levels in the blood to be too high. Normally, during digestion the body changes sugars, starches, and other foods into a form of sugar called glucose. Glucose is carried to the body's cells and, with the help of insulin (a hormone), is converted into energy. In healthy people, blood glucose levels are kept within normal ranges by proper insulin function.
People develop type 2 diabetes because the cells in the muscles, liver, and fat do not use insulin properly. As a result, the amount of sugar in the blood increases, while the cells are starved of energy. Over time, high blood sugar damages nerves and blood vessels, leading to complications such as heart disease, stroke, blindness, kidney disease, nerve problems, gum infections, and amputation.
Can Type 2 Diabetes Be Prevented?
Yes. The National Diabetes Prevention Program (NDPP) from the Centers for Disease Control and Prevention (CDC) found that moderate diet and exercise that results in 5 to 7 percent weight loss can delay and possibly prevent type 2 diabetes.
I Have Heard the Term "Pre-Diabetes". What is it?
Pre-diabetes simply means that one is at risk for getting type 2 diabetes and heart disease. If your blood sugar level is higher than normal but lower than the diabetes range, then you have pre-diabetes. The good news is you can reduce the risk of getting diabetes and even return to normal blood sugar levels. With modest weight loss and moderate physical activity, you can delay or prevent type 2 diabetes. Learn more »
How much does diabetes cost Mississippi?
Total health care and related costs for the treatment of diabetes ran about $3.4 billion in 2013, the latest year for which cost data are available.
Of this total, direct medical costs (e.g., hospitalizations, medical care, treatment supplies) account for about $2.4 billion.
Out-of-pocket expenditures due to diabetes for Mississippians is estimated to be $303 million.
What's Being Done About Diabetes?
The Mississippi State Department of Health is creating partnerships for diabetes education, prevention and management. The details are in our state Diabetes Action Plan.
Managing Diabetes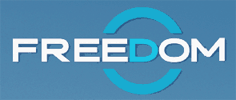 If you have diabetes, you can take steps to manage it. One of our self-management training programs can provide skills to help keep you as healthy as possible.
MSDH Diabetes Prevention and Control Program
The MSDH Diabetes Prevention and Control Program works to prevent diabetes in the state, and to reduce the lifestyle and other factors that contribute to diabetes.
For More Information
On-line resources
Organizations
Data
Print resources
Leg Exercises for People with Diabetes

Publication #5038

4 Steps to Manage your Diabetes for Life

Publication #5044

Choose More than 50 Ways to Prevent Type 2 Diabetes

Publication #5045

Diabetes Facts for Everyone

Publication #5144

Tobacco Use and Diabetes

Publication #5269

Take Care of Your Feed for a Lifetime

Publication #5009
Printed materials can be requested through the Diabetes Prevention and Control Program.
MSDH Diabetes Prevention and Control Program
570 East Woodrow Wilson Drive
Jackson, MS 39216
Phone: 601-206-1559