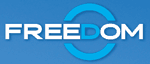 Living with diabetes? You can live better with Freedom, a Diabetes Self-Management Education and Support program that empowers you to take control of your diabetes.
This evidence-based program empowers those with diabetes to:
Achieve and maintain good health.
Improve your quality of life.
Gain the knowledge and skills necessary for successful self-management.
Prevent complications that may develop from uncontrolled diabetes.
By guiding you in the essentials of eating right, exercising, and monitoring your health, Freedom lets you take control of your type 1 or 2 diabetes—and your overall health and well-being.
Learn with Others
Freedom workshops are highly interactive and provide opportunities for clients to not only learn but to also share their experiences with others enrolled in the class. As a participant, you'll make weekly action plans, share experiences, and work with others to solve the problems that you all encounter—while creating your own personal diabetes self-management program.
As part of the classes, you will also receive follow-up calls and visits to ensure that you have the essential support needed to improve your current health and start living better. The Freedom team will be working closely with your doctor as well, to discuss self-management strategies and help make sure those strategies are successful.
Created for You by Professionals
The DSMES classes are taught in a group or individual setting by MSDH Registered Nurses, Registered Dieticians, Master's level social workers, and Pharmacists. The seven specific self-care behaviors included in the curriculum are the basis of diabetes education and care:
Healthy eating: Choosing the right foods for a healthy blood sugar level.
Being active: Getting enough physical activity to help keep your diabetes in control.
Monitoring: Making sure your blood sugar levels are on target, adjusting your diet and physical activity for best results.
Taking medication: Understanding your medications — and taking them when you should.
Problem solving: Being prepared to adapt your diabetes control plan for unexpected situations.
Reducing risks: Avoiding other health problems that can come along with diabetes.
Healthy coping: Dealing with the emotional impact of having diabetes.
Getting Started
To participate in MSDH's Diabetes Self-Management Education and Support classes, get a referral from your managing doctor or nurse practitioner using our referral form. Clients may be referred from both public health clinics and private clinical providers. The cost of the DSMES classes is covered by Medicaid, Medicare, and some private insurers.
About the Program
MSDH's Diabetes Self-Management Education and Support Program is an American Diabetes Association (ADA) recognized program. The ADA recommends that all individuals with diabetes receive education and support at diagnosis and as needed thereafter. Classes are taught in a group or individual setting by MSDH Registered Nurses, Registered Dieticians, Pharmacists, and Master's level Social Workers. Oral Health Consultants are available as resources for the classes as well. Classes use the American Association of Diabetes Educators 7 (AADE7) or the American Diabetes Association Healthy Interactions Conversation Map Curriculum.
Diabetes Self-Management Education and Support has been shown to be cost-effective by reducing hospital admissions, readmissions, and estimated lifetime health care costs. Education and support improve hemoglobin A1C by as much as 1% in people with type 2 diabetes, and is reported to reduce the onset or advancement of diabetes complications, and to improve quality of life. Better outcomes have been shown to be associated with the amount of time spent with a diabetes educator.