Information and Assistance
855-767-0170
COVID-19 information and questions, and help with appointments for testing or vaccination (Mon-Fri, 8 a.m.–5 p.m.)
County Activity and Recommendations
The national Centers for Disease Control and Prevention (CDC) recommend protective steps against COVID-19 based on the level of COVID-19 activity in your county. See the latest recommended steps by choosing "Mississippi" and your county below.
Charts, Maps and Data
Syndromic Surveillance
Number of patients ill with symptoms of COVID-19 (COVID-19-like illness) visiting participating hospitals and clinics in the state. Updated weekly.
Current Year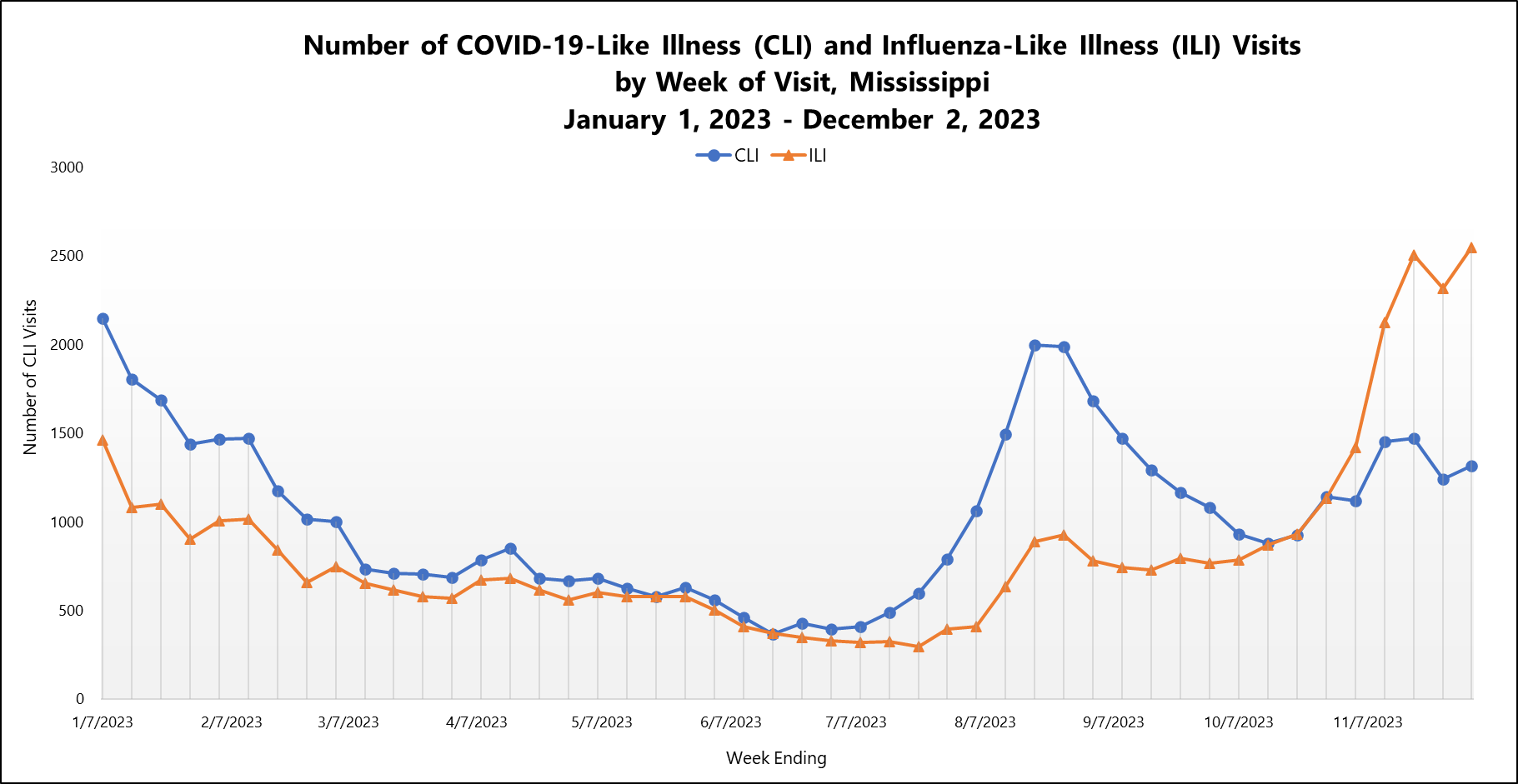 Trend to Date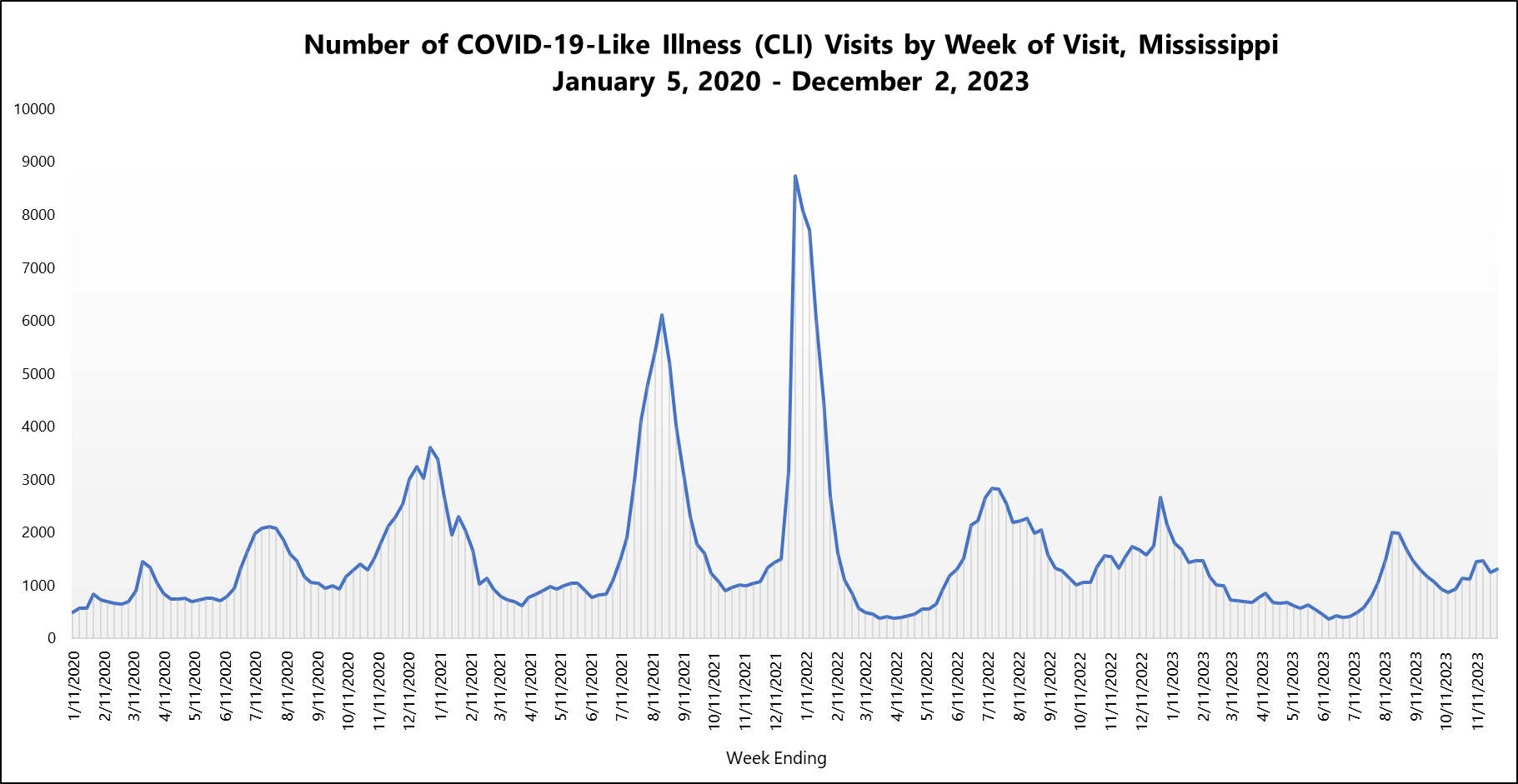 About these charts: The Mississippi State Department of Health collects syndromic surveillance data (chief complaints and diagnosis codes) reported electronically by participating hospitals and clinics throughout the state in near real-time. Facility participation in syndromic surveillance is voluntary. The COVID-19-like illness syndromic surveillance data is used to develop these weekly graphs. More about syndromic surveillance CDC