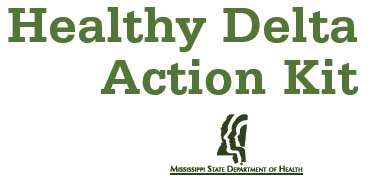 All across the Delta,
a healthy change is
taking place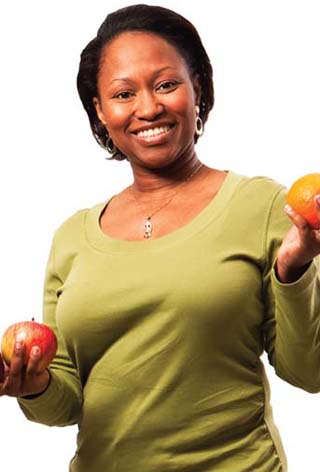 People are finding simple ways to eat smarter and get active for a bright, healthy new day. In this Action Kit, you will find straightforward, easy-to-follow steps to help you and those you care about live healthier and better.
So, let's get started. We think you'll discover that good health isn't so hard. And, that even little steps can make a big difference.
Remember, this is just a preview of the full Action Kit. Download the full kit to get a complete set of useful information and helpful tips!
The Basics of Eating Better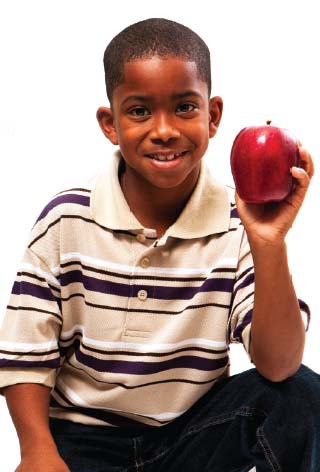 Healthy eating habits offer all kinds of benefits.
Improved blood pressure
Improved cholesterol levels
Decreased weight problems
Lower chances of chronic conditions such as heart disease, diabetes, and certain cancers
Feeling better
Just take it at your own speed.
Cut down on fried foods like french fries
Choose more fresh ones like crispy baked chicken
Reduce your portion sizes
Switch out soft drinks with water
Before long, your diet will be more balanced and you will notice a difference. You'll have more energy, you'll be more focused, and, overall, you'll feel better. Balance is good.
How much should you eat?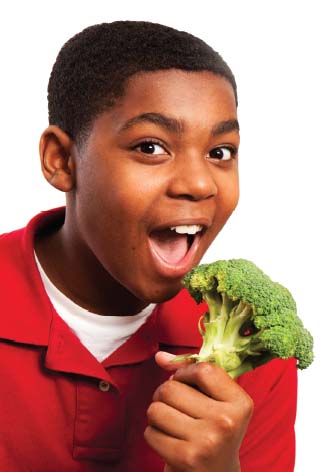 Anyone eating on the run or at restaurants has noticed that food portions have gotten larger. Some portions are called "super size," while others have simply grown in size until they provide enough food for two people. With this growth have come increases in waistlines and body weight. Avoid super-sizing meals. Order a kid's portion for kids whenever possible. For yourself, order a sensible portion.
A "portion" is the amount of a particular food you typically serve yourself.
A "serving" is the amount recommended for a type of food at a meal or snack time. It's the amount listed on the Nutrition Facts label on packaged food.
Serving size card
This serving size card can be reproduced and cut out to be placed in your wallet or purse.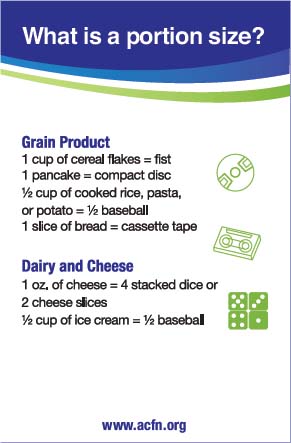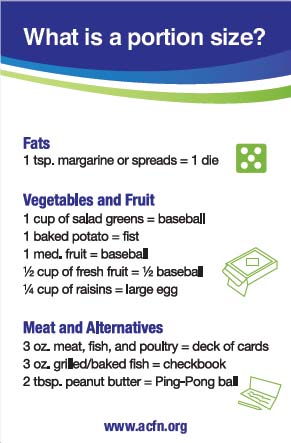 If you are away from home, use the hand jive method to portion your foods.

Calorie per person chart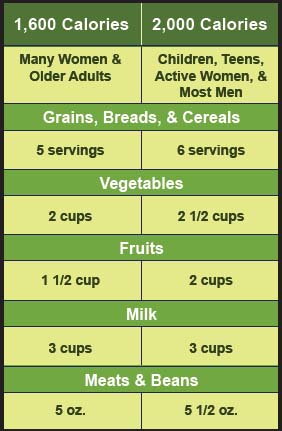 Look for your favorite beverages in low-calorie or unsweetened varieties. These options are flavorful and healthy.
Like what you see? There's more great information on simple steps to good eating in the full Action Kit.
Eating better can even taste better
Here's a new take on a down-home Delta favorite.
Blackened Catfish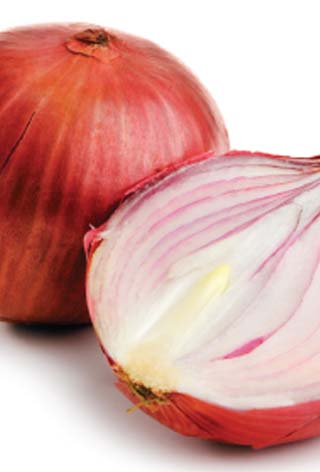 Ingredients
4 catfish filets
1 teaspoon paprika
1 garlic clove, finely minced
Half medium red onion
1 teaspoon cayenne pepper
Half teaspoon black pepper
1 teaspoon salt
Half teaspoon oregano
Half cup yellow corn meal
One-fourth cup olive oil
Juice of 2 lemons
Directions:
Sprinkle filets with paprika, garlic, onion, cayenne, black pepper, salt, and oregano, refrigerate for one hour. Heat the olive oil in a skillet. Dredge the catfish in the corn meal. Shake off any excess. Place the catfish in the hot oil and cook 2 to 3 minutes on each side until blackened. Before removing from heat add the lemon juice.
Serving Size: 1 filet
Sound good? There are more great recipes in the Action Kit.
Why It's Good to Get Active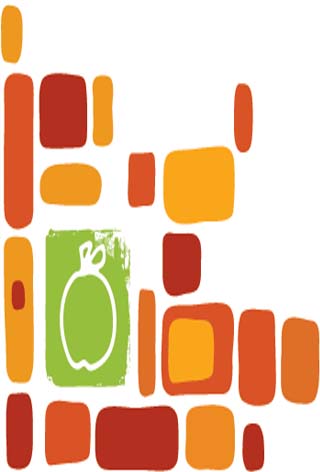 Now that you have the basics of eating better, let's look at the flip side to being healthy: Getting active.
Moving more. Taking time to stretch those legs, breathe fresh air, maybe even start taking the whole family out for a daily walk.
Just like a balanced diet, becoming more physically active offers many benefits, including better overall health, a higher energy level, a healthier body weight, and a decrease in the risk of major chronic diseases. According to the American Council for Fitness and Nutrition, physical activity:
Reduces the risk of stroke
Reduces the risk of having a heart attack for the second time
Reduces risk of developing colon cancer
Helps individuals maintain a healthy body weight
Helps older adults become stronger and better able to move without injuring themselves
Reduces the risk of ever developing high blood pressure
Tips for fitting physical activity into your day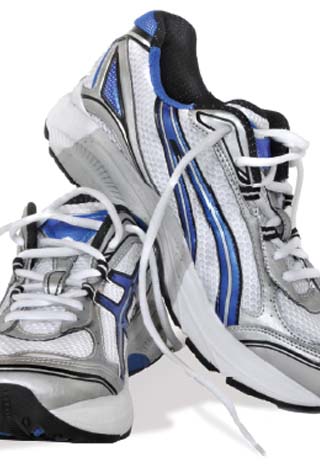 The American Council for Fitness and Nutrition recommends several "Quick Tips" to include physical activity in your daily routine, at work, and at home.
At Home:
Take a short walk. This small additional activity will keep your metabolism at a healthy rate.
Use a pedometer; gradually work your way to 10,000 steps a day.
While watching TV or talking on the phone, try doing a few sets of leg lifts or even sit-ups.
When shopping and running errands, choose a parking space farthest from the mall or grocery store.
Yard work and cleaning the house also count as extra physical activity.
Mowing the lawn for half an hour = 150 calories burned
Gardening for 30-45 minutes = 150 calories burned
Raking leaves for half an hour = 150 calories burned
Vacuuming for half an hour = 100 calories burned
Washing windows for 15 minutes = 50 calories burned
Sweeping for 15 minutes = 50 calories burned
Now that you're more active, how about your kids?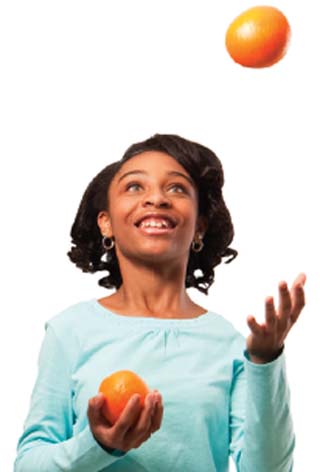 Children living in the U.S. are becoming more physically inactive every year. Watching TV and playing video games have become the norm, in place of playing games outside or riding bikes.
A child who is active will:
Be less likely to become overweight
Have stronger muscles and bones
Have a leaner body because exercise helps control body fat
Decrease the risk of developing type 2 diabetes
Lower blood pressure and blood cholesterol levels
Have a better outlook on life
Active parents make for active kids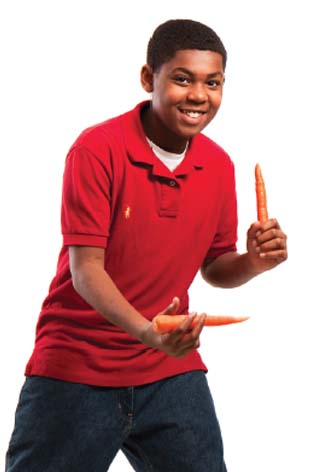 Set a good example – Active parents encourage children to become active.
Limit TV time – Make sure you also consider limiting the use of video games and the computer.
Promote the activity, not the exercise – If your child does not want to play sports and is not physically competitive, consider other activities. If your child enjoys art, go on a nature hike to collect leaves and rocks for a collage; if your child likes to climb, head for the nearest jungle gym or climbing wall; or if your child likes to read, then walk or bike to the neighborhood library for a book.
Start young – If you are designing a program for toddlers or preschoolers, let them see how much fun they can have while being active. Don't just run with them. Run like a gorilla. Walk like a spider. Hop like a bunny. Stretch like a cat. Also, play games your elementary school child loves, like tag, cops and robbers, Simon says, and red light green light.
Lastly, make chores a family affair or turn them into a game: Who can pull the most weeds out of the garden? Who can collect the most litter in the neighborhood?
Thanks for reading! If you want even more good tips for smart, easy living, download our full Action Kit.