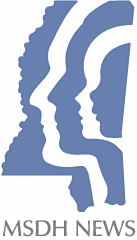 The Hancock County Health Department will be closed Monday and Tuesday, June 3 and 4, 2013 to move to its new location at 856 Highway 90, Bay St. Louis.
All phone numbers for this county office will remain the same. Services will resume at 8:00 a.m. on Wednesday, June 5, 2013.
Residents who require services Monday or Tuesday are encouraged to visit the Harrison County Health Department at 1102 45th Avenue, Gulfport.
Follow MSDH by e-mail and social media at HealthyMS.com/connect.
---
Press Contact: MSDH Office of Communications, (601) 576-7667
Note to media: After hours or during emergencies, call 1-866-HLTHY4U (1-866-458-4948)