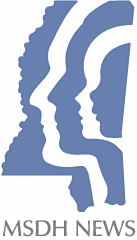 Jackson, Miss. — The Mississippi State Department of Health (MSDH) announces the issuance of a Certificate of Need (CON) for the following project.
Baptist Memorial Health Care Corporation d/b/a Baptist Memorial Hospital, Union County
New Albany, Mississippi
Emergency Department Addition and Renovation
Baptist Memorial Health Care Corporation d/b/a Baptist Memorial Hospital – Union County has received Certificate of Need (CON) authority for the addition to and renovation of its existing emergency department. The project will involve new canopied entries, triage areas; several type of exam rooms; a new ambulance bay and entrance; improved workstation and support area for EMS staff; and a new, separate garage for ambulance vehicles.
The total capital expenditure for this project is $12,088,860.
Mississippi's Certificate of Need process is a fundamental component of the state's health planning and health regulatory activities. In managing the Certificate of Need process, the Department seeks to improve the health of Mississippi residents; to increase accessibility, acceptability, continuity and quality of health services; to prevent unnecessary duplication of health resources; and to provide some cost containment.
The MSDH has administered the Certificate of Need program since July 1986. Since then, more than 1,400 Certificate of Need applications have been reviewed, representing total capital expenditures of approximately $5 billion. The next Certificate of Need monthly meeting will be June 27, 2013, at the MSDH offices in Jackson.
The department's staff analysis for each Certificate of Need application is published online at www.HealthyMS.com.
Follow MSDH by e-mail and social media at HealthyMS.com/connect.
---
Press Contact: MSDH Office of Communications, (601) 576-7667
Note to media: After hours or during emergencies, call 1-866-HLTHY4U (1-866-458-4948)