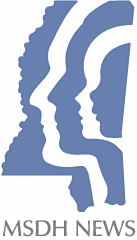 Jackson, MS — The Mississippi State Department of Health (MSDH) and partners will host the 6th Empowering Communities for a Healthy Mississippi Conference on May 21 - 24. This year's theme is "Creating a Holistic Approach to Healthy Communities" and will focus on building healthy communities, wellness and nutrition, and behavioral, adolescent and environmental health.
Conference presentations and workshops will provide knowledge and tools to help community leaders and health professionals create healthier lifestyles at home, in workplaces and in schools.
"Mississippians are faced with multiple health issues that directly relate to quality of life," said Dr. Victor Sutton, MSDH's Director of the Office of Preventive Health. "The key to a healthier Mississippi is education and teamwork among diverse groups of health professionals."
Dr. Camara Phyllis Jones, Adjunct Professor at the Rollins School of Public Health (Emory University) and Adjunct Associate Professor at the Morehouse School of Medicine, is one of the keynote speakers at the Summit. She is a family physician and epidemiologist whose work focuses on health equity and the well-being of the nation.
The conference is scheduled for May 21-24, 2013, from 8 a.m. until 5 p.m. at the Jackson Marriott, 200 Amite Street.
For more information on the conference, visit www.HealthyMS.com/Empowering, or call 601-576-7781.
Follow MSDH by e-mail and social media at HealthyMS.com/connect.
---
Press Contact: MSDH Office of Communications, (601) 576-7667
Note to media: After hours or during emergencies, call 1-866-HLTHY4U (1-866-458-4948)