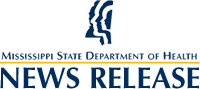 JACKSON, Miss. — The Lauderdale County Health Department building, located at 5224 Vally Street in Meridian, is receiving a much-needed update beginning today. Most services will continue to be provided, but because space will be limited during renovations, the number of patients that can be seen at one time will be significantly reduced. The Women, Infants and Children's Nutrition Program (WIC) services will not be affected.
The six-month project involves the replacement of the heating, ventilation and air conditioning system, including water lines and duct work for the entire building.
Some clinic service areas will be affected more than others. Those are:
Family planning: Family planning services will be provided, but due to lack of exam space, annual medical examinations for family planning patients will be referred to county health departments in adjacent counties.
Vaccination services: We will continue to provide travel vaccinations, but due to limited vaccine storage, all other vaccinations will be referred to other county health departments.
COVID-19 testing: Because of limited staff space, COVID testing will be suspended.
Please call (601) 693-2451 for the Lauderdale County Health Department for assistance in scheduling appointments for clinical and WIC services.
The public can also contact health departments in neighboring counties for services.
Clarke County Health Department, 601-776-2149
Jasper County Health Department, 601-764-2419
Kemper County Health Department, 601-743-5865
Leake County Health Department, 601-267-3072
Neshoba County Health Department, 601-656-4371
Newton County Health Department, 601-635-2337
Scott County Health Department, 601-469-4941
Smith County Health Department, 601-782-4472
For more information on county health department locations and services, visit HealthyMS.com/locations.
Follow MSDH by e-mail and social media at HealthyMS.com/connect.
---
Press Contact: MSDH Office of Communications, (601) 576-7667
Note to media: After hours or during emergencies, call (601) 576-7400