The Preventive Health and Health Services (PHHS) Block Grant provides funding to manage and prevent health problems in Mississippi that range from unintentional injury deaths to community water fluoridation.
PHHS Block Grant dollars fund a total of three different Mississippi health programs. Mississippi receives over $1 million each year through the PHHS Block Grant to fund health programs statewide. PHHS Block Grant funds allow Mississippi to use dollars where needed, when needed to protect the public's health.
Unintentional Injury Deaths
PHHS Block Grant funds are used to promote child passenger safety, purchase child car safety seats, distribute educational literature, and co-sponsor child safety seat checkpoints. The Child Safety Seat Program is a statewide child safety seat distribution and educational program offered to underserved families. This program purchases and distributes car seats to individuals in the nine public health districts.
Rape Prevention Education
PHHS Block Grant funds are used to support sexually assaulted persons through six Rape Crisis Centers located statewide. In FY 05, Mississippi's documented sexual assault cases totaled 227 males and 1,131 females. Of this total, 545 were below the age of eighteen. The Rape Crisis Centers present youth education-training sessions to elementary, middle, junior and high schools statewide.
Community Water Fluoridation
PHHS Block Grant funds have been used to encourage local communities to pursue water fluoridation. Because over 97% of its population receives water from public water systems, Mississippi has great capacity to increase the population that receives fluoridated water and reduce the prevalence of dental caries. Currently, 172 water systems adjust the fluoride content of their water, 83 systems are naturally fluoridated, and 63 systems are connected to an adjusted or naturally fluoridated system, for a total of 318 fluoridated systems that serve 54% of the population.
School Health Promotion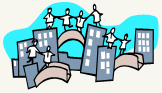 PHHS Block Grant Funds are used to support the Community School Health (CSH) Program. CSH goals are to foster healthy lifestyles, environments and behavior though population-based intervention strategies. Health Educators work in the priority areas of worksites, communities and schools. In FY '07, projects were funded that developed strategies consistent with the components of CDC's Coordinated School Health Program (CSHP).
Find Out More
For more information about the Preventive Health Block Grant, contact:
Amel Mohamed, MPH
601-206-1540
Amel.Mohamed@msdh.ms.gov
Office of Health Promotion & Health Equity
Mississippi State Department of Health
715 S. Pear Orchard Road
Ridgeland, MS 39157